Businesses and Organizations: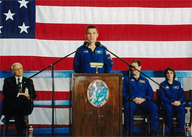 You want your special-event to be extra-special this time. As a customer-oriented service provider, Astronaut Duane "Digger" Carey will work hand-in-hand with you to ensure your success. Since each situation is unique, you will get a presentation custom-built to fit your needs, not a "canned" talk he pulled off the shelf. Digger has been entertaining and educating appreciative business and professional audiences since 1997 (see the Testimonials and Client List).
Examples of Some of the Topics Presented to Previous Customers: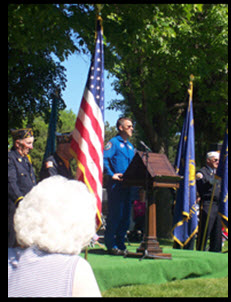 Job Safety
Job Safety is one of Digger's most popular topics, especially suited for your next "Safety Day" event. During his Air Force career, Digger received extensive formal military and civilian training in Flight Safety and Systems Safety. As a fighter pilot, test pilot, and Space Shuttle pilot, he lived Safety every day for over 22 years. As a high-mileage motorcyclist, he STILL lives Safety every day. There are certain inviolable principles of Safety that apply to ALL situations, including yours. Safety is a passion of Digger's; let him share his extensive knowledge of Safety with your company or organization.
High Performance Workforces:
Can your employees be considered a "High Performance Workforce?" If not, how can they become one? It is no mystery that NASA's Astronaut Office and Houston Mission Control are both High Performance Workforces. But, did you know that the average USAF Fighter Squadron is also a High Performance Workforce? As a Space Shuttle Pilot, the Astronaut member of Mission Control, and a leader in three different U.S. Air Force jet fighter squadrons, Digger has learned how to build and maintain High Performance Workforces. Let him show you how!
Goals – Setting, Striving After, Achieving:
It's a long, long way from "the projects" (see the About Digger page) to low-earth orbit. Digger learned the hard way the importance of setting and reaching high goals. His simple steps to do so can be used by people in all walks of life. This is another of his most requested topics.
What I Learned About Professional Integrity During Operation Desert Storm:
This is about Professional Integrity – boiled down to life and death terms. Not coincidentally, this topic is applicable to ALL employees, managers, businesses, and organizations. Digger was an F-16 Strike Package Commander and Fighter Squadron Flight Commander during Operation Desert Storm. He addresses the concept of Professional Integrity from an angle you've never seen before! This presentation is especially popular with military and defense contractor audiences.
Pioneering: Getting It Right – The First Time!:
At NASA, Digger's job was to turn the whimsy of "why not" into the treasure of "done." How does NASA achieve professional, world-class accomplishment? How does NASA get a team of thousands (the Space Shuttle Launch Team) to "click" on "game day?" There is a formula for success – used throughout the Manned Spaceflight Program – which he can share with you. This subject is of particular interest to businesses in a high-tech field and/or with young workforces.
The "Gee-Whiz" Factor of Manned Spaceflight!: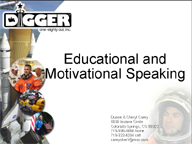 Digger knows and respects the main reason you want him to address your group. You want to know what it's like to fly in Space! That's understandable… less than 600 human beings have ever experienced the thrill of Spaceflight. Digger can tell you that the experience far exceeded every expectation! He'll share with you the thrill of his Space Shuttle Mission STS-109 to the Hubble Space Telescope, arguably the most productive scientific instrument ever built. If the venue is appropriate, he'll narrate a 17 minute video of his mission (additional video presentations are available upon request). Imagine yourself going from a standstill to over five miles per second in less than nine minutes! Think what it would be like to watch the entire world go by (one complete orbit) in less than two hours! Regardless of any other subjects covered in his presentations, Digger always shares the thrill of Spaceflight with his audiences!
These are but a few of the dozens of subjects Digger has addressed for his customers. Let him ensure "mission success" for your event! You will find him and his team professional and pleasant to work with!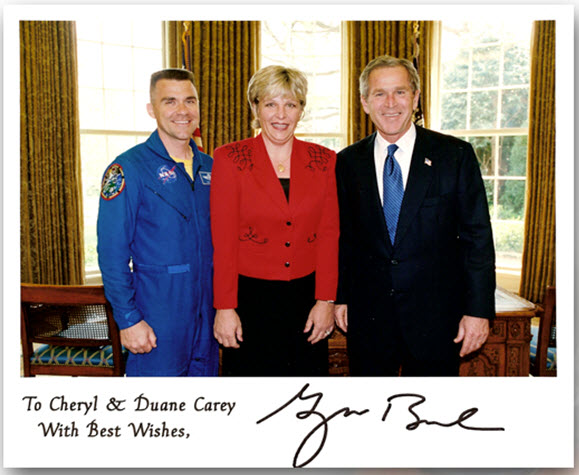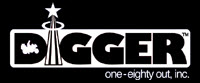 More Questions?
See our FAQ Page or Contact Us



Web hosting provided by WebQuestHosting.net
Site Design ©2017 WebQuest Hosting.
Contact Web Host