Selected Testimonials: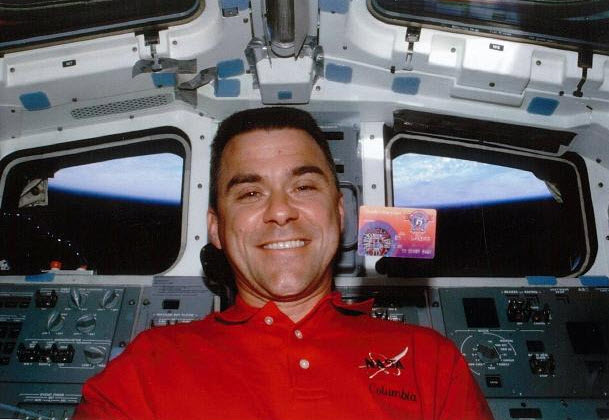 My name is Marcell Harmati and I am a Mechanical Engineering student at Texas A&M University. A few years ago, when I attended Kemnay Academy in Scotland, Duane presented about his experiences as a test pilot in the U.S. Air Force and as the pilot of STS-109.

Throughout the last few months, I have done a considerable amount of self-reflection, trying to determine my purpose in life, my passions, and careers goals. I believe that I have finally figured out the right path for me, and I think that Duane's presentation several years ago was the catalyst for this transformation.

Sincerely,

Marcell Harmati '18 | Mechanical Engineering
Dwight Look College of Engineering |Texas A&M University
MSC L.T. Jordan Institute for International Awareness | Fellows Program Executive
Department of Mechanical Engineering | Ambassador
Department of Mechanical Engineering | Teaching Assistant


Hi there,

Just wanted to say thank you so much for coming today to PPSEL to present to the students! It was by far one of the most engaging presentations that these kiddos have been a part of. All that they wanted to do the rest of the day was talk about Mr. Digger and if he could come back! Your presentation got the kiddos excited again about space, so thank you so much! Eventually we will need your address. All of the students are writing Thank-you notes that we would like to send you. Thanks again!

Jessica Silva
Pikes Peak School of Expeditionary Learning

U.S. Department of Justice
Federal Bureau of Investigation
John Lawrence Bailey Federal Building
1787 W. Lake Mead Boulevard
Las Vegas, NV 89106


June 23, 2016

Dear Mr. Carey,

On behalf of the Las Vegas Division of the Federal Bureau of Investigation, I would like to thank you for presenting at our annual All Employee Conference on May 26, 2016. Your presentation was informative as well as entertaining and we received a vast amount of positive feedback as a result. The information you provided on Leadership will prove invaluable to our Agents, Analysts, and Professional Support Staff, as well as to our division, for many years to come.

I would also like to extend my heartfelt appreciation to you and your wife Cheryl for traveling all the way to Las Vegas for our conference. It was truly a more interesting and informative event due to your involvement.

Sincerely,

Laura A. Bucheit
Special Agent in Charge

Duane and Cheryl:
Thank you so much for the wonderful presentation you gave last night in Salt Lake City. I was on the phone all morning with people calling to say how much they enjoyed it. We'd love to see you both again the next time you are passing through this area. Thank you again and stay safe on the roads!
Heidi Frank
Department of Physics and Astronomy
University of Utah
Salt Lake City, Utah

Digger & Cheryl:
It was such a pleasure getting to meet both of you this past weekend. Our guests loved the presentations and the staff and I loved hearing your story and getting to have fun together. I wish you all the best as you continue to reach out and touch the lives of so many young people. Yours is, truly, a ministry of love!

Thank you again and I look forward to another chance to get together.
Christopher Orwoll, CEO
Kansas Cosmosphere and Space Center
Hutchinson, KS


Dear Digger and Cheryl:
I cannot thank you enough for your visit and presentation. Air Force life is really a shared contract to me. You both gave your time, energy, and spirit to all of us in America. Your valor -both of yours- was such an inspiration to me. I certainly hope our students will be guided by your message. Our mother earth needs gentle hands and souls to car for her. You reinforced this. One last thing, I loved that you stated that there is a possibility of life beyond ours. That was cool – I'm a firm believer.
Linda H.
6th Grade Educator
Wolters Elementary
Fresno, CA


Rye Elementary School, - Thank you once again for presenting at our school. Students are still talking about Astronaut Carey and the Space Program. There has been an approximately 50% increase in books being checked out about Space, Astronauts, etc! Our Principal went into the 4th grade classrooms and asked how they liked your visit. Duane, all the students stood, applauded, and told her it was the very best presentation they had seen!!...I truly believe it is paramount for these children to comprehend Space exploration and the incredible roles Astronauts and NASA have to the future of the United States!
Julie A. Canterbury
Library Technician
Rye Elementary School
Rye, Colorado


Caithness International Science Festival - - All the teachers found Duane to be an excellent role model and his presentation style was open, warm and inspiring. (School Principals) especially wanted him back to reinforce his message, particularly at (the high school) level. I note that both (high schools) have given a donation to the Festival specifically so that I could invite Duane again.

Cheryl's own contribution of reading to the primary classes (and then Duane popping in at the end) worked extremely well. In particular the Special Education needs units received special attention in the sense that both children and teachers felt included and (were) pleased that their children were not passed by.

(One high school Principal) noted that the impact Duane met last year was clear by the way (his students') mobile phone screens still had images of Duane's last visit - even though the mobile phone was new. It is thus (considered) very cool to meet Duane.
Dr. Iain Baikie
CEO and Founder
KP Technology
Wick, Scotland


Lockheed Martin - The information you provided allowed us to hear a customer's perspective on quality and safety in our work environment, to learn what we are doing right, and where we can improve. Your thoughts and comments were very inspiring and will help us to be more effective leaders in working with our daily company and customer contacts. Our offsite was deemed a success by the leadership team and your contribution was very instrumental in helping us achieve one of our many conference objectives.
Dennis O. Little
Vice President, Product Assurance & System Safety
Lockheed Martin Space Systems Company
Littleton, CO


Osceola Elementary School - I have heard nothing but positive comments from staff, students, and families, and we feel very blessed for the opportunity to have you touch the lives of our children here in Osceola. We wish you well as you continue your journey, encouraging young people across this country to pursue their dreams and make a difference.
Peggy A. Weber
Principal
Osceola, WI


Sunnyside Elementary School – It was such a treat for my students and I to learn about your travels to Space on-board the Space Shuttle and back. I learned at least as much as the students. I so appreciate your message that sometimes we have to work hard at things we're not so crazy about to get to do the things we want to do in life…I look forward to having you back soon.
Kathy McLean
Principal
Great Falls, MT


University of Minnesota - On behalf of the many university students you touched Monday, thank you for sharing yourself, your stories, and your time with us. It was a wonderful day.
Deb Noll
Regional Development Officer
University of Minnesota Foundation
Minneapolis, MN


American Motorcyclist Association - It was a great pleasure to have you and Cheryl attend the 2005 Hall of Fame induction ceremony and a privilege to have you as our Master of Ceremonies. I know everyone enjoyed your stories, and you did a great job with the program. I am certain that our inductees were thrilled to have their honors and accomplishments introduced by an enthusiast with your credentials.


Robert Rasor
President
Pickerington, OH


alwaysBEthere, Inc. - Thanks much for the incredible inspiration, motivation, and perspective that you delivered to our crew! Your messages were spot-on and very well received. I personally enjoyed the insight greatly. Thanks again so very much.
Sara Christensen
President
Minneapolis, MN


Wings Over the Rockies - On behalf of Wings Over the Rockies, thanks so much for being a key part of our successful preview opening for "Space Adventures". Your comments were fitting and very special for all of us. It is my hope that Wings Over the Rockies may produce the kind of young people who can follow in footsteps like yours. On their behalf, thank you again.
Gregory J. Anderson
President and CEO
Denver, CO


Spartan Construction, LLC - Everyone really enjoyed your presentation - it was the highlight of our conference.
Terry Donahue
President
Mandeville, LA




Partial Client List
March 2017
Companies and Organizations
NORDAM;
Tulsa, OK
Space Foundation;
Colorado Springs, CO
United States Air Force;
Washington DC
Federal Bureau of Investigations;
Las Vegas, NV
180 Degrees
Sci Port Discovery Center;
Shreveport, LA
L 5 Society;
Denver, CO
Kansas Cosmosphere & Space Center;
Hutchinson, KS
Clark Planetarium;
Salt Lake City, UT
AGN International;
Chicago, IL
Techfest; Aberdeen,
Scotland
RasGas;
Qatar
STEM Expo;
Baton Rouge, LA
Fort Snelling;
St. Paul, MN
Educate Tanzania;
MN
Lockheed Martin Space Systems Company;
Waterton Facility, CO
Lockheed Martin Space Systems Company;
Michoud Facility, LA
Ball Aerospace &
Technologies Corporation;
Boulder, CO

American Motorcyclist Association;
Pickerington, OH

Caithness International Science Festival;
KP Technology LTD; Wick, Scotland, U.K.

American Chopper Television Show; Discovery Channel

NBA Cares Reading Caravan;
National Basketball Association;
Houston, TX
Careers Scotland;
Glasgow, Scotland, U.K.

Spartan Building Corporation;
Mandeville, LA

Ram Country Toyota;
Del Rio, TX

The Motorcycle Hall of Fame Museum;
Pickerington, OH

alwaysBEthere Inc.;
Minneapolis, MN

FILO Productions;
St. Paul, MN

Falcon Heritage Forum;
United States Air Force Academy, CO

St. Paul Children?s Hospital;
St. Paul, MN

Wings of the North;
Eden Prairie, MN

Wings Over the Rockies;
Denver, CO

A.C.E.S. Flight Simulation (Mall of America);
MN

23rd Flying Tiger Association

Grace Community Church;
Del Rio, TX
"Tee it Up for the Troops!" charity benefit;
St. Paul, MN

Roseville VFW;
St. Paul, MN
Schools
University of Arkansas
Los Angeles Unified School District
Institute of Physics: London, England
Robert Gordon's College: Aberdeen, Scotland
Thurso High School; Thurso, Scotland
Bossier School District; Bossier, LA
Poinciana Math, Science, & Technology Magnet School; Boynton Beach, FL
Boynton Beach High School; Boynton Beach, FL
Broadmoor Middle Laboratory School; Shreveport, LA
Edward Harris Jr. Middle School; Elk Grove, CA
Aliso Viejo Christian School; CA
Lompoc High School, Lompoc, CA
Wolters Elementary; Fresno, CA
Ronald Regan Elementary; CA
Desert Mirage High School; Thermal, CA
Sanders Middle School; AZ
Baird Middle School; Fresno, CA
Knoles Elementary School; Flagstaff, AZ
Cielo Vista Elementary; Palm Springs, CA
Mesa Union Elementary; Somis, CA
Rye Elementary; Rye, CO
West Ward Elementary; Kileen, TX
Aberdeen Middle School; MS
James Madison High School; Houston, TX
Gulfport Middle School; Gulfport, MS
Little Wound School; Kyle, SD
Kadoka Elementary; Kadoka, SD
Redfield Public Schools; Redfield, SD
Cannon Ball Elementary; Cannon Ball, ND
Bumpus Middle School; Birmingham, AL
Midway Elementary; Anderson, SC
Westside Middle School; Rocky Face, GA
Magnolia Public Schools; AR
Key Peninsula Middle School; Gig Harbor, WA
Priest River Elementary; Priest River, ID
Ramsey Elementary; Coeur d 'Alene, ID
Mountain View Middle School; WA
Totem Middle School; Kent, WA
Mistletoe Elementary; Redding, CA
University of Nevada; Reno, NV
University of Utah; Salt Lake City, UT
Enterprise High School; Redding, CA
Cambridge Heights Elementary; Citrus Heights, CA
McCook School District; McCook, NB
Oglala-Lakota College; SD
Johnson Sr. High School; St. Paul, MN
Fridley Middle School; Fridley, MN
Texas A & M University; Doha, Qatar
Dukhan English Speaking School; Qatar
American School of Doha; Doha, Qatar
University of Minnesota, Institute of Technology; Minneapolis, MN
Scottish Space School Foundation; Careers Scotland; Glasgow, Scotland, UK

Farnsworth Aerospace Elementary Magnet School; St. Paul, MN

St. Thomas Academy; Mendota Heights, MN

Highland Catholic Grade School; St. Paul, MN

Napoleon Public Schools; Napoleon, ND

Pepin Area Schools; Pepin, WI

Wishek Public Schools; Wishek, ND

Highland Park Senior High School; St. Paul, MN

Osceola Public Schools; Osceola, WI

San Miguel Middle School of Minneapolis; Minneapolis, MN

Falcon High School Air Force JROTC; Falcon, CO

Odyssey Elementary; Colorado Springs, CO

St. Francis de Sales & St. James Schools; St. Paul, MN

All Saints Catholic Elementary School; Lakeville, MN

Anoka-Hennepin School District; Anoka, MN

South Washington County Schools; Cottage Grove, MN

St. Paul School District; St. Paul, MN

Hastings School District; Hastings, MN

Desert Pines High School; Las Vegas, NV

Clark High School; Las Vegas, NV

Rancho High School; Las Vegas, NV

Buffalo Middle School; Buffalo, MN

Neil Armstrong Elementary; Cottage Grove, MN

Greenleaf Elementary; Apple Valley, MN

Sacred Heart Catholic School; Del Rio, TX
Hudson High School; Hudson, WI
Hermantown Middle School; Hermantown, MN
Duluth Central High School; Duluth, MN
Lewis and Clark Elementary School; Great Falls, MT
Foothills Community Christian School; Great Falls, MT
Sponsors

When you ride as much as Digger does, you want the best in weather and crash protection, not to mention comfort and style. That is why Digger chooses Aerostich motorcycle clothing....it?s the best in the world. And, it?s made right here in America!
KLR650.NET:

Digger is currently preparing two 2007 Kawasaki KLR650 motorcycles for rough international travel. When he has a technical question, or if he wants to hook up with the people who really know these bikes and the kind of riding that Digger and Cheryl plan to do on them, Digger logs onto KLR650.NET. This is the best source of KLR650 knowledge to be found anywhere!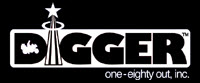 More Questions?
See our FAQ Page or Contact Us



Web hosting provided by WebQuestHosting.net
Site Design ©2017 WebQuest Hosting.
Contact Web Host